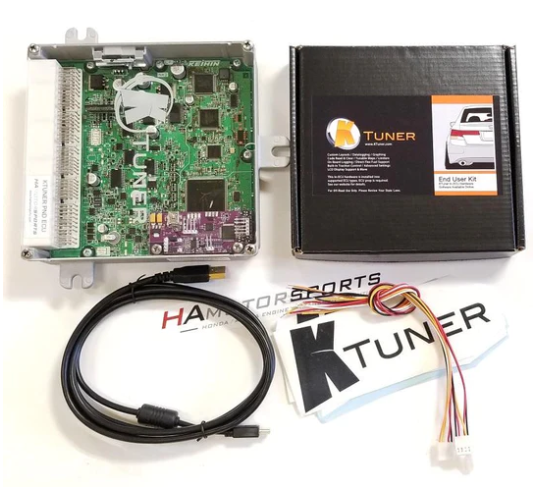 This is our complete KTuner Rev1 end user system with 05-06 RSX PND ECU package. Will allow simple plug-and-play use. Requires no core, this is a complete out-right purchase of ECU and KTuner system ready to use.

Fits:
2005-2006 RSX base model (please specify manual or automatic transmission)
Includes:
FREE clear ECU lid
KTuner End User System. (fully installed and tested in ECU)
USB cable for connecting the ECU to your laptop.